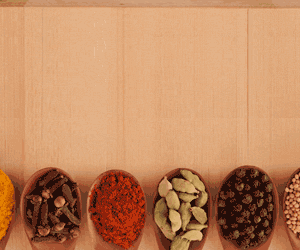 Demand Studios made the announcement today that they are offering health insurance options to their freelancers. Though we touched upon this one month ago, the freelance writing community has been waiting with baited breath to learn the details.  Some even wondered if it's too good to be true.  As this is unprecedented, I can understand why so many people are so skeptical. However, it is happening.
I'm about to get on a call with the Demand Studios team and will bring you any updates. This is what I know in the mean time:
Who is eligible?
Demand Studios freelancers who have worked for at least three months or more.
In an announcement sent to all Demand Studios contributors today, these plan highlights were introduced:
No deductible or co-pays
Guaranteed acceptance: There are no medical tests or requirements to disclose ailments or family history, etc.
Pre-existing conditions are covered. The only exception is if you know you are pregnant, you cannot join the plan for that purpose. (Other than in California where there is no such requirement).
Plans use the Beech Street network of providers, one of the largest PPO networks nationwide
Access to Nurseline, with on-demand, 24/7/365 access to experienced, registered nurses via phone or email
Access to a Patient Advocacy Service, which assists you in finding care and dealing with the complexities of the healthcare system
A prescription drug card, which may provide you with significant savings on your prescription drugs
Ok so what does that mean?
It means that Demand Studios Creators and Editors have access to several health care plans using the Beech Street Network of Providers. Beech Street is a PPO featuring over 500,000 providers. Because Demand Studios has such a large community of freelancers they were able to negotiate rates far below what the average freelancer would receive on his own. Now, this doesn't mean you should drop your current plan without doing all your math first. If you or your spouse has health care insurance through your places of employment, you'll probably want to stick with that. However, freelancers who aren't covered may want to give it consideration.
How much will it cost?
Well first of all, there are no co-pays with these plans. Monthly rates vary from $91.16 per month for the lowest individual plan to $434.66 for the highest family plan – with several plans and levels in between.
Some of the bennies:
Access to Beech Street Medical Network Discount Pricing
Lower costs for prescription drugs
No network restrictions – See any doctor you likebut you'll reap the biggest discounts by seeing a Beech Street recommended doctor
No primary care physician or required referrals
Coverage from the very first visit
Demand Studios freelancers are receiving a full run down of all the plans and what they entail.  For more information, please contact the folks at Demand Studios or see this helpful PDF.