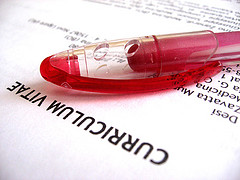 Happy Wednesday, everyone! I forgot that Monday was Martin Luther King, Jr. Day in the US, so I thought I'd just share two of my favorite quotes from this great man.
I have decided to stick with love. Hate is too great a burden to bear.
Faith is taking the first step even when you don't see the whole staircase.
I hope these two bits of inspiration will be of use to you today.
Now here are your writing gigs.
New Articles
Overcome Writers Block & Produce More Effective Articles
Freelance Writing Jobs
Content Writing
Blogging Jobs
Financial Services Blogger (Telecommute)
Blog Manager/Writer – Coldwell Banker Terrequity (Toronto/Telecommute)
Copywriting Jobs
Freelance Copywriter for Corporate Marketing (Whippany, NJ/Telecommute)
Marketing Copywriter (Telecommute)
Proofreading/Editing Jobs
Technical Writing Jobs
Contract Technical Writer (Austin)
Technical Writer (Suffolk County)
Plan/Proposal/Grant Writing Jobs
Travel Writing Jobs
Travel Writer – Park City Hotels (Telecommute)
Sports Writing Jobs
Freelance Writer – Super Bowl (Dallas/Fort Worth)
Sports Writers (Boston)
Resume Writing Jobs
Resume Writer (Remote)
Resume Writer (Detroit)
General/Misc. Freelance Writing Jobs
Magazine Writing Gigs
Local Writers for The Rock Magazine (Denver)