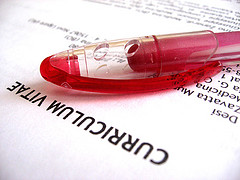 Good morning everyone!  Are you looking forward to starting a new week?  I have personally always struggled with  Mondays so I thought I'd throw in a bit of fun to the job listings at the start of each week.
Why not have a word for the week?  I'll share a word with you guys, and the challenge is for us to use the word in our work during the week.  (Yes, I did write us – the challenge includes me and the rest of the FWJ crew.)  We can then share how we use the word throughout the week.  What do you say?
For this week's word, I choose brobdingnagian. ((The Big Bang Theory fans will know why this is the word for this week. ;)))  I'm looking forward to your "stories"!
Here are your freelance writing jobs for today.  Have a good day!
New Articles
How to Get Your Contracts Signed
Freelance Writing Jobs
Content Writing
Blogging Jobs
Copywriting Jobs
Proofreading/Editing Jobs
Journalism Jobs
English/Spanish Bilingual Writer for Newspaper (San Gabriel Valley)
News Researcher Wanted (Anywhere)
TV Journalist – South Asian (Brampton, Toronto)
Technical Writing Jobs
Plan/Proposal/Grant Writing Jobs
Grant Writer for Youth Sports (Anywhere)
Travel Writing Jobs
Travel Writers – Urgent Need (Norfolk, UK)
Sports Writing Jobs
Freelance Sports Writers for Patch.com (Walnut Creek)
Resume Writing Jobs
Resume Writer (New York)
General/Misc. Freelance Writing Jobs