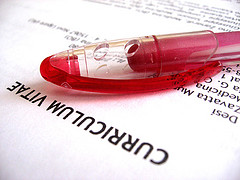 Good morning, everyone! Pardon my memory issues, but I totally forgot about the Word of the Week yesterday! In any case, here is the word: ataraxia. I "discovered" this word some time last year and was reminded about it when I watched "Lucky Number Slevin" last weekend. This word is a noun meaning "calmness untroubled by mental or emotional disquiet". ((Source: Merriam-Webster)) I hope you get to use the word this week!
New Articles
Book Review: 37 Things to Know About Grammar
Is Your Blog Dressed for Success?
Freelance Writing Jobs Blog – The Best of January
How Do You See Your Freelance Writing Job Search?
Freelance Writing Jobs
Content Writing
Blogging Jobs
SEO Blogger (Remote)
Copywriting Jobs
Proofreading/Editing Jobs
Copy Editor (Remote)
Journalism Jobs
Author/Columnist (USA)
Freelance Editors and Reporters (Chicago)
Technical Writing Jobs
Plan/Proposal/Grant Writing Jobs
Business Plan Writer – Gym/Fitness Studio (Union Square)
Sports Writing Jobs
Freelance Sports Writer for February 2 Gig (Willingboro, South Jersey)
General/Misc. Freelance Writing Jobs
Magazine Writing Gigs
Writers for Fashion and Lifestyle Magazine (Downtown New York)