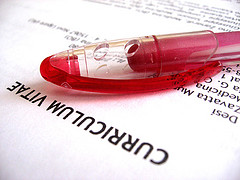 Good morning, everyone! Did any of you watch the NBA All-Star Weekend? I am still reeling from all the action, but it's back to the old grind today!
Our Word of the Week is munificent.  Good old Merriam-Webster ((Merriam-Webster))  gives us the definition:
1: very liberal in giving or bestowing : lavish
2: characterized by great liberality or generosity
How are you going to use the Word of the Week?
New Articles
A Radical Response to Piracy
5 Common Ways Freelance Writers Get Scammed
Freelance Writing Jobs
Content Writing
Blogging Jobs
Copywriting Jobs
Proofreading/Editing Jobs
Journalism Jobs
Technical Writing Jobs
Technical Writer (Atlanta Metro)
Technical Writer/Communicator (Falls Church, VA/Telecommute)
Plan/Proposal/Grant Writing Jobs
Sports Writing Jobs
Freelance Sports Guru (San Jose, CA)
Resume Writing Jobs
Resume Writer (Eastern USA)
General/Misc. Freelance Writing Jobs