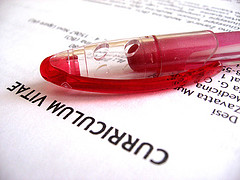 Hi, everyone! The deadline to filing your tax returns is coming nearer and nearer, so here is a quote that I hope will coax a smile out of you.
Income tax returns are the most imaginative fiction being written today. ~ Herman Wouk
Here are your freelance writing jobs.
New Articles
Are You Adding Value to Your Readers?
Non-Errors in the English Language
Freelance Writing Jobs
Content Writing
Blogging Jobs
Copywriting Jobs
Proofreading/Editing Jobs
Experienced Content Editor (Dallas)
Editor Needed (Williamsburg)
Realtime Highlight Editor (Chelsea)
Journalism Jobs
Journalist Needed (Toronto)
Freelance Journalist (Manhattan)
Travel Writing Jobs
Travel Writers Needed ASAP (Telecommute)
Sports Writing Jobs
Fantasy Baseball Writers (Chelsea)
Resume Writing Jobs
Resume/Cover Letter Writer (Online)
General/Misc. Freelance Writing Jobs
Magazine Writing Gigs
Writers for Community Circular Magazines (Austin, TX)