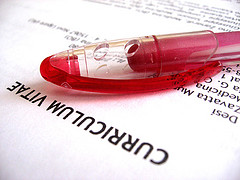 Good morning, FWJ friends! I apologize for putting up the job leads late today. Unfortunately, migraine decided to be my unwanted guest yesterday and does not want to leave.
What kept you busy over the weekend? I hope that you've stored up enough energy to keep you going this week.
Our Word of the Week is simply another way to say beautiful, albeit in a more complicated manner: pulchritudinous.
Have a productive week!
New Articles
5 Legal Questions to Ask Before Turning in an Assignment
Freelance Writing Jobs
Content Writing
Blogging Jobs
Copywriting Jobs
Proofreading/Editing Jobs
Journalism Jobs
Freelance Land Use or Local Government Reporter (Northern Virginia/DC Metro)
Journalists and Correspondents (New York)
Technical Writing Jobs
Technical Writer – Internal Software (Work from Home)
Plan/Proposal/Grant Writing Jobs
General/Misc. Freelance Writing Jobs
Magazine Writing Gigs
Writers for Kush Magazine (USF/Panhandle)