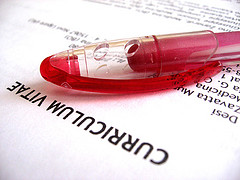 Good morning, everyone! How is the week going so far? I hope that you're all busy with your writing gigs. Here's something from Alexander Graham Bell to give you a little push today:
Concentrate all your thoughts upon the work at hand. The sun's rays do not burn until brought to a focus.
Have a productive Wednesday!
New Articles
A Long Time Ago In a Galaxy Far, Far Away
Freelance Writing Jobs
Content Writing
Blogging Jobs
Copywriting Jobs
Proofreading/Editing Jobs
Editor for Book (Denver, CO)
Journalism Jobs
Freelance Reporters for Offshore Wind Wire (Anywhere)
Technical Writing Jobs
Plan/Proposal/Grant Writing Jobs
Grant Writer and Researcher (Remote)
Marketing/Proposal Writer (Denver)
Sports Writing Jobs
Soccer Writer (Vancouver)
Sports Writers for New Sports Magazine (North Vancouver)
Resume Writing Jobs
Resume/Cover Letter Writer (Conifer, Denver)
General/Misc. Freelance Writing Jobs
Magazine Writing Gigs
Investigative Reporting Fellowship for Moment Magazine (Washington, DC)