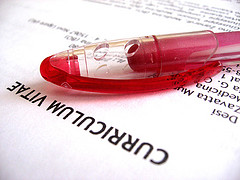 Happy Pi Day, everyone! If this number has a special place in your heart, take a moment to celebrate? 😉
The word for this week is precariat, which I encountered last week while reading an interesting article.  ((Rise of the Precariat)) The word is relatively new and is used to refer to "the fast-growing working-class caste of the 21st century." If you have time, try reading the article – it really is interesting!
After that, do check out today's freelance writing jobs for you on this Monday. Have a great week ahead!
New Articles
Why You Need to be Careful with Your Domains
Freelance Writing Jobs
Content Writing
Blogging Jobs
Copywriting Jobs
Proofreading/Editing Jobs
Freelance Editor – Best Bed Guides (Telecommute)
Journalism Jobs
Freelance Feature Writer (Kensington, Washington. DC)
Part-time Writer/Journalist (Battery Park/NY)
Technical Writing Jobs
Plan/Proposal/Grant Writing Jobs
Grant/School Charter Proposal Writer (Passaic County/Telecommute)
Travel Writing Jobs
Local Travel Writer (Toronto Area/Telecommute)
Resume Writing Jobs
Professional Resume Writer (Denver Metro/US)
General/Misc. Freelance Writing Jobs