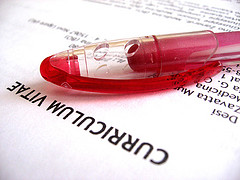 Good morning, everyone! It's time for our mid-week quote. Are you encountering some obstacles in your freelance writing career? Here is a snippet of wisdom from the great Michael Jordan.
Obstacles don't have to stop you. If you run into a wall, don't turn around and give up. Figure out how to climb it, go through it, or work around it.
Have a good day!
New Articles
What exactly is 'good' content anyway?
You've Got Email, Not E-mail.
Freelance Writing Jobs
Content Writing
Blogging Jobs
Blogger for EntertainmentDesigner.com (Anywhere)
E-commerce Blogger (WeHo)
Copywriting Jobs
Creative Marketing Writer (Anywhere)
Part-time Copywriter (Orlando)
Spanish/English Copywriter (Stamford)
Creative Copywriter for Website (San Francisco)
Copywriter Needed ASAP (Berkeley)
Copywriter (Venice, CA)
Proofreading/Editing Jobs
Journalism Jobs
Feature Story Writers – Animal Lovers (Southeast Orlando)
Technical Writing Jobs
Plan/Proposal/Grant Writing Jobs
Proposal/Grant Writer (Northern California)
Business & Cost Bid Proposal Writer (Santa Monica)
Resume Writing Jobs
Resume Writer (Atlanta)
General/Misc. Freelance Writing Jobs