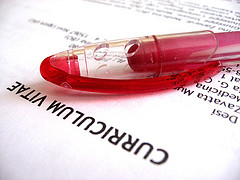 Hi, everyone! Are you already enjoying summer? Here, the monsoon rains have arrived, and it's getting even harder to get up in the morning! Here's something to give you a little push this Wednesday:

Writing became such a process of discovery that I couldn't wait to get to work in the morning: I wanted to know what I was going to say. ~Sharon O'Brien
I hope that you're excited to see what you can accomplish today!
Freelance Writing Jobs
Content Writing
Blogging Jobs
Copywriting Jobs
Proofreading/Editing Jobs
Journalism Jobs
Freelance Reporter (Sacramento)
Broadcast Promotion Writer (Telecommute)
Technical Writing Jobs
Aviation Manual Tech Writer (Dade/Broward)
Plan/Proposal/Grant Writing Jobs
General/Misc. Freelance Writing Jobs