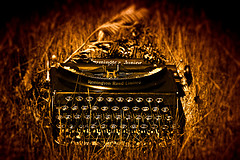 Good morning, everyone! Here's something for those of you who are facing important decisions this week.
"If you wait to do everything until you're sure it's right, you'll probably never do much of anything." ~ Win Borden
What struck me is that sometimes, you may not be so sure about the rightness of a thing. The only way to go is forward and give it a try.
Here are your freelance writing jobs for today.
Freelance Writing Jobs
Content Writing
Blogging Jobs
Blogger for Small Business (Seattle)
Freelance Blogger (Online)
Copywriting Jobs
Proofreading/Editing Jobs
Journalism Jobs
Education Journalist/Teacher for Freelance Articles (Telecommute)
Journalist with Strong Tech Background (Boston/Telecommute)
Contributing Writers – RTC Review (Telecommute)
Technical Writing Jobs
Plan/Proposal/Grant Writing Jobs
Grant Writer (Harlem/Morningside)
Business Writer – Proposals (LA/Telecommute)
Business Plan Writer – Mobile Network (Vancouver)
Sports Writing Jobs
Sports Writers (Austin)
Resume Writing Jobs
Professional Resume Writer (Telecommute)
General/Misc. Freelance Writing Jobs
Magazine Writing Gigs
Writers for Magazine (Anywhere)