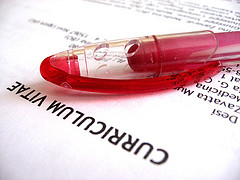 Good morning, everyone! It has been an awesome weekend for me, and I hope that the same can be said for you. Why don't we start the month with something positive? Fill in the blank, please:
The thing I am looking forward to the most this month is ___.
Have a great week ahead!
Freelance Writing Jobs
Content Writing
Blogging Jobs
Copywriting Jobs
Proofreading/Editing Jobs
Journalism Jobs
Plan/Proposal/Grant Writing Jobs
Grant Writer for Sustainable Technology Development (Dumbo, Brooklyn)
Business Plan Writer (San Jose North)
Grant Writer (Vancouver)
Sports Writing Jobs
Sports Editorial Assistant (San Francisco)
Humorous Sports Writers (Austin)
Resume Writing Jobs
Resume Writers/Editors (Boston/Telecommute)
General/Misc. Freelance Writing Jobs
Magazine Writing Gigs
Writers for Women's Magazine (Rhode Island)
Travel & Style Writers (Brooklyn/Boston)