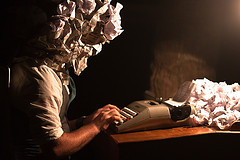 Aren't you glad it's Friday? What are your plans for the weekend? I am going to my little brother's soccer game tomorrow and celebrating his birthday on Sunday. It is going to be one full weekend for me – probably even with minimal writing! I wish you an exciting weekend ahead.
Slim pickings for today, but I hope you find something.  Here are your freelance writing jobs.
Oh, and just for fun, here is something that you might enjoy reading.
Freelance Writing Jobs
Content Writing
Blogging Jobs
Copywriting Jobs
Freelance Copywriter (Toronto/Telecommute)
Real Estate Writer (Toronto/Telecommute)
Proofreading/Editing Jobs
Proofreader – English/Spanish Translation (N. Hollywood)
Story Editor (Vancouver)
Journalism Jobs
Technical Writing Jobs
Technical Writer (Sterling, VA/Telecommute)
Technical Writer for Project (Seattle/Telecommute)
Plan/Proposal/Grant Writing Jobs
Grant Writer (Portland)
Grant Writer (Minneapolis)
Sports Writing Jobs
MMA/UFC Writer (Remote)
Sports Writers (Houston/Telecommute)
Resume Writing Jobs
Part-time Resume Writer (Bergen County/Telecommute)
General/Misc. Freelance Writing Jobs
Magazine Writing Gigs
Writer for Golf Magazine (Orlando)
Writer/Assistant Editor for Darpan Magazine (Vancouver/Telecommute)