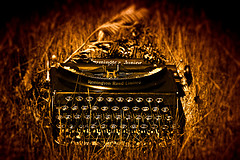 How did the first day of the week go? I hope that all your projects are on track and that all those deadlines are going to met.
If you have five minutes to spare today, I suggest reading this article about book banning, Book Banning is Alive and Well in Virginia.
Here are your freelance writing jobs.
Freelance Writing Jobs
Content Writing
Blogging Jobs
Copywriting Jobs
Freelance Copywriter/Editor for Therapist.com (Telecommute)
Beauty Copywriter (San Fernando Valley)
Proofreading/Editing Jobs
Journalism Jobs
Freelance Writer/Researcher  – Defense Beat (Telecommute)
News Reporter – Contra Costa County (San Francisco)
Technical Writing Jobs
Technical Writer (Fairfax)
Plan/Proposal/Grant Writing Jobs
Business Plan Writer (NYC)
Information Technology Business Plan Writer (Anywhere)
Sports Writing Jobs
Football Journalist (Sacramento)
Resume Writing Jobs
Resume Writer (Providence)
Resume Writer (Raleigh)
General/Misc. Freelance Writing Jobs