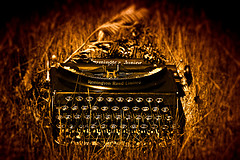 It's Friday once again. Have you met (or are you going to meet) all your deadlines this week?
Let's have a bit of fun today, shall we? I was thinking about punctuation when I remembered this old poster about the semicolon from The Oatmeal. Now The Oatmeal is really not your go-to site for these things, but the poster is hilarious. Here's a sneak peek. ((I want to see the rest of the poster!))
What's your take on the semicolon? Do you use it often in your writing?
Freelance Writing Jobs
Content Writing
Blogging Jobs
Copywriting Jobs
Proofreading/Editing Jobs
Journalism Jobs
Online News Reporter/Editor (NY/Remote)
News Reporter (Austin)
Technical Writing Jobs
Technical Writer (San Francisco)
Plan/Proposal/Grant Writing Jobs
Grant Writer (NYC)
Business Plan Writer (Portland)
Part-time Grant Writer (Salem, OR)
Sports Writing Jobs
Freelance Writer to Cover Sports (Butler, North Jersey)
Resume Writing Jobs
Resume Writers (Telecommute)
General/Misc. Freelance Writing Jobs
Magazine Writing Gigs
Writers for LGBT Magazine (Online)
Music Writers for Magazine (Dallas-Fort Worth)