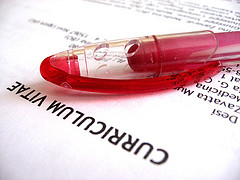 It's Friday!!! This week has flown by like crazy, and I can't wait to just relax this weekend. Maybe this two-day migraine attack will finally go away.
In other news, have you heard about Old Navy's little tumble with the apostrophe? They have launched a line to support various sports teams, and a glaring omission was made. Personally, I think it's a sad indication of the sloppy attitude many have towards language these days. Here, take a look.
Read more at Wired.com. Would you wear this shirt if someone gave it to you?
Freelance Writing Jobs
Content Writing
Blogging Jobs
Copywriting Jobs
Proofreading/Editing Jobs
Proofreader (Work from Home)
Part-time Proofreader (Orlando, FL)
Editors for Scholarly Articles (Anywhere)
Journalism Jobs
Manero City Editor (Remote)
Technical Writing Jobs
Contract Technical Writer (Richmond)
Technical Writer (Billerica, MA/Telecommute)
General/Misc. Freelance Writing Jobs
Magazine Writing Gigs
Freelance Copy Editor for CHAOS Mag (Remote)