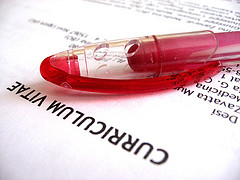 Happy Monday, everyone! What kept you busy over the weekend? We're entering the second half of September, and I hope that we all continue to have a great month.
Just for laughs – here's a funny image to get you going on a Monday. I hope that it does not happen to any of us this week! (I deliberately ignored the content of his letter. He's a cat after all!)
Here are your freelance writing jobs for today.
Freelance Writing Jobs
Content Writing
Blogging Jobs
Copywriting Jobs
Proofreading/Editing Jobs
Freelance Editor (Havre de Grace, MD/Telecommute)
Copy Editor for Online Art Journal (Telecommute)
Journalism Jobs
Plan/Proposal/Grant Writing Jobs
Travel Writing Jobs
Travel Blog Writer (Anywhere)
General/Misc. Freelance Writing Jobs
Magazine Writing Gigs