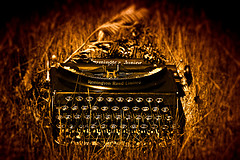 Good morning! I hope everyone's doing great.
How do you define writer's block? I came across a funny definition somewhere online yesterday: "It is when your imaginary friends won't talk to you." Unfortunately, the source of the quote is anonymous.
Here are your freelance writing jobs for today. I hope no one experiences the mid-week hump!
Freelance Writing Jobs
Content Writing
Blogging Jobs
Copywriting Jobs
Technical Copywriter (Seattle/Offsite)
Advertising TV Copywriter (Denver)
Proofreading/Editing Jobs
Journalism Jobs
Reporter for New England Post (New England)
Plan/Proposal/Grant Writing Jobs
Proposal Writer (DC Metro Area/Northern Virginia/Telecommute)
Travel Writing Jobs
Travel Writer (Boston/Telecommute)
General/Misc. Freelance Writing Jobs
Magazine Writing Gigs
Writer for Import Performance Magazine Online (Chicagoland)