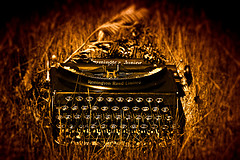 Happy Monday, everyone! How did the weekend go? Were you able to spend some time without thinking about work? I did work a little, but I had a lot of fun watching movies as well. I think that helped a lot in making me feel great this morning.
If you do not feel too energized this Monday morning, here is something that you might be able to relate to. As they say, every day is a gift, and we all know that gifts can be returned or exchanged! This dog sure knows what he's talking about!


Seriously, though, I hope that your week gets off to an awesome start!
Freelance Writing Jobs
Content Writing
Blogging Jobs
Copywriting Jobs
Proofreading/Editing Jobs
AD Agency Proofreader (Chicago)
Journalism Jobs
Technical Writing Jobs
Technology Writer – Reports (Telecommute)
Financial Training Writer (PA/Work from Home)
White Paper Writer (Redwood City)
Plan/Proposal/Grant Writing Jobs
Travel Writing Jobs
Travel Writer for Online San Diego Guide (San Diego)
General/Misc. Freelance Writing Jobs
Magazine Writing Gigs