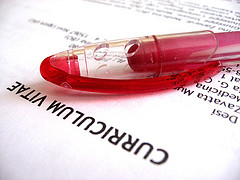 Hi, everyone! Mid-week is upon us once again. I hope that you have just enough work to keep your bank account healthy, but not too much to drive you crazy with the work hours. If you're loaded with work, here's a funny quote that might just give you a smile this morning.
"Don't annoy the writer. They may put you in a book and kill you." ~ Anonymous
Don't go around killing people – unless it's in a book! 😉
Here are your freelance writing jobs.
Freelance Writing Jobs
Content Writing
Blogging Jobs
Copywriting Jobs
Copywriter for Ads on Travel Sites (Virtual)
Freelance Description Writer (Chicago)
Proofreading/Editing Jobs
Menu Copy Editor (Remote)
Proofreader for Political Thriller (Rockville, MD)
Journalism Jobs
Experienced Freelance Reporter (South Florida)
Political Op-Ed Writer (TriBeCa)
Plan/Proposal/Grant Writing Jobs
Travel Writing Jobs
Freelance Writer Wanted for Travel Website (NYC and Other Cities)
Resume Writing Jobs
Resume Writer (Vancouver)
General/Misc. Freelance Writing Jobs