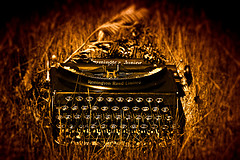 How did your Halloween celebrations go? Did you get a sugar high from all the candy? I hope that you continue to be on a high today so that  you can get a lot of things done.
This morning, for some reason, I felt like looking at Dr. Seuss's work, and this quote stood out. I'd like to share it with you guys.
"You'll get mixed up, of course, as you already know. You'll get mixed up with many strange birds as you go. So be sure when you step. Step with care and great tact and remember that Life's a Great Balancing Act. Just never forget to be dexterous and deft. And never mix up your right foot with your left."
― Dr. Seuss, Oh, the Places You'll Go!
Here are your freelance writing jobs for today.
Freelance Writing Jobs
Content Writing
Blogging Jobs
Urban/Black Bloggers (All Locations)
Political Bloggers (Telecommute)
Copywriting Jobs
Proofreading/Editing Jobs
Journalism Jobs
Freelance Reporter (Monroe, NC)
Technical Writing Jobs
Financial Report Writer (OH/Remote)
Plan/Proposal/Grant Writing Jobs
Contract Grant Writer (Sunset/Parkside)
Part-time Grant Writer (Southfield, MI)
Proposal Writer/Manager (Houston)
Resume Writing Jobs
Resume Writer/Interviewer (Toronto/Telecommute)
General/Misc. Freelance Writing Jobs
Magazine Writing Gigs
Magazine Freelance Writer (Broward, FL)