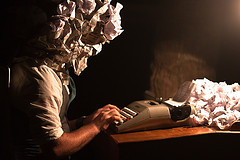 Good morning, everyone! What did you do over the weekend? Are you ready to take on this week with the energy that you've stored in the past two days? I sure hope so!
For many, the default is to complain about Mondays. I think for freelancers, everyday is pretty much the same, though I could be totally wrong. Just in case you're feeling the Monday blues, why not look at the positive side of things? Garfield has a bit of wisdom to impart…
I wish you all a great Monday. Here are your freelance writing jobs for today!
Freelance Writing Jobs
Content Writing
Blogging Jobs
Copywriting Jobs
Marketing/Communication Copywriter (Boston)
Freelance Copywriter – Beauty/Hair (Long Island/Offsite)
Email Copywriter (Chicago)
Proofreading/Editing Jobs
Journalism Jobs
Part-time Reporter – Consumer Retail (Montreal/Telecommute)
Technical Writing Jobs
Technical Writer (NJ/Work from Home)
Plan/Proposal/Grant Writing Jobs
Part-time Grant Writer (Dorchester, MA/Remote)
Experienced RFP Writer (Denver/Offsite)
General/Misc. Freelance Writing Jobs
Magazine Writing Gigs
Freelance Editor – Residential Construction/Design (Rockville Centre, NY)
Freelance Beauty Writers (Chicagoland)
Freelance Writers for Local Publication (Arlington, TX)