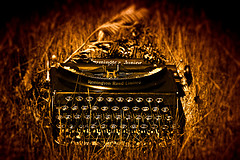 Happy Monday, everyone! Are you ready to have a great week?
If you're feeling a little low on energy, here's something to (hopefully) give you a little lightness on Monday morning. Yesterday, on my way to Sunday Service, I passed by an empty table with this sign.
I couldn't help it. I just had to stop to take a quick photo. Funnily enough, the table was empty. I don't know if they ran out of stock, or they simply couldn't find any defects to sell!
Have a great week everyone. Here are your freelance writing jobs.
Freelance Writing Jobs
Content Writing
Blogging Jobs
Copywriting Jobs
Proofreading/Editing Jobs
Journalism Jobs
Reporter (Chelsea)
Technical Writing Jobs
Part-time Technical Writer (Ann Arbor/Remote)
Plan/Proposal/Grant Writing Jobs
Proposal Writer – Government (Remote)
Resume Writing Jobs
Professional Resume Editor (Honolulu)
General/Misc. Freelance Writing Jobs
Magazine Writing Gigs