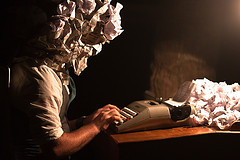 Good morning! How was the weekend? I hope that you had at least one thing that you enjoyed that can keep you going all week. You can be thankful for that thing and have it fuel you.
If not, and you are feeling off this Monday morning, here's something to give you a little bit of perspective. Sometimes, looking at the situation from a different angle does help!

Here are the first of the freelance writing jobs this week.
Freelance Writing Jobs
Content Writing
Blogging Jobs
Copywriting Jobs
Proofreading/Editing Jobs
Journalism Jobs
Freelance Reporter/Stringer (Anywhere)
Technical Writing Jobs
Plan/Proposal/Grant Writing Jobs
Business Plan Writer (Burbank)
Travel Writing Jobs
Travel Writers (Canada)
General/Misc. Freelance Writing Jobs
Magazine Writing Gigs