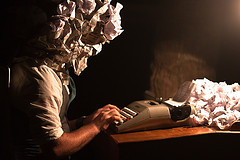 How is everyone doing today? I had a relatively late start this morning, and it is a huge effort not to panic about everything that I need to get done. In times like these, I think that taking a few minutes to be "silent" and just calm myself down before starting work makes a big difference.
How about you? What do you do when you face a long day and wake up late?
For this week's hump day quote, I go back to my all-time favorite, Dr. Seuss. ((Via)) Enjoy!

Freelance Writing Jobs
Content Writing
Blogging Jobs
Copywriting Jobs
Proofreading/Editing Jobs
Technical Writing Jobs
Technical Writer for Training Manual (Remote)
Part-time Technical Writer (Seattle)
Plan/Proposal/Grant Writing Jobs
Sports Writing Jobs
Social Sports Job Opportunity (Telecommute)
Sports Writer – NFL (Duluth)
General/Misc. Freelance Writing Jobs
Magazine Writing Gigs