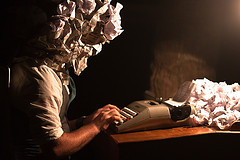 It's less than a week before Christmas! How are you getting on with your preparations? Are you working the entire week, or have you declared the rest of the year as a break?
I don't know if you have been following the news internationally lately, but I'd like to share with you the plight of the people in the southern part of the Philippines. Another typhoon has hit the country, and the results have been catastrophic for countless people. You can read about the aftermath of the typhoon in this BBC article. And if you feel that you can help in any way, you might want to visit the web site of the Philippine Red Cross. Make a difference in someone's life this Christmas. 🙂
Here are your freelance writing jobs for today.
Freelance Writing Jobs
Content Writing
Blogging Jobs
Copywriting Jobs
Proofreading/Editing Jobs
Copy Editor/Proofreader (Canada/Telecommute)
Proofreader (Seattle)
Part-time Copy/Web Editor (South Central Austin)
Technical Writing Jobs
Technical Writer – Bilingual Spanish (Philadelphia and Off-site)
Plan/Proposal/Grant Writing Jobs
Business Plan Writer (Anywhere)
Business Plan Writer (LA)
General/Misc. Freelance Writing Jobs