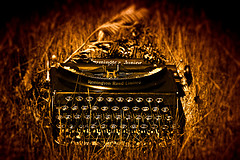 It's the last hump day of 2011! I hope that we all have a positive outlook today as we get ready for the incoming year. Here's something that can help you gird yourself for 2012.
We will open the book. Its pages are blank. We are going to put words on them ourselves. The book is called Opportunity and its first chapter is New Year's Day. ~ Edith Lovejoy Pierce
May we all write an awesome book!
Freelance Writing Jobs
Content Writing
Blogging Jobs
Copywriting Jobs
Home Decor Product Description Writer (Emeryville, SF)
Copywriter (San Francisco/Telecommute)
Proofreading/Editing Jobs
Experienced Wikipedia Editor (Telecommute)
Journalism Jobs
Freelance Journalists (Telecommute)
Freelance Biotech Reporters (New Rochelle, NY)
Journalist – Scientific/Technology Advances (Anywhere)
Plan/Proposal/Grant Writing Jobs
General/Misc. Freelance Writing Jobs
Magazine Writing Gigs
Writers for Las Vegas Food Magazine (Las Vegas and Surrounding Areas)