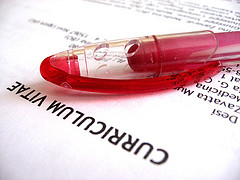 How are things this Wednesday morning? Are you totally focused on work, or are Christmas preparations already getting in the way of your concentration? I hope that you will have a very productive today and not be affected by the mid-week blues or whatever other concerns you may have.
Earlier, I came across an interesting image on Facebook about the English language. Take a look at it, and share your thoughts with everyone.
Here are your freelance writing jobs.
Freelance Writing Jobs
Content Writing
Blogging Jobs
Copywriting Jobs
Proofreading/Editing Jobs
Journalism Jobs
Auto/Car News Reporter (Online)
Technical Writing Jobs
Technical Writer (Remote)
Contract Technical Writer (Houston/Remote)
Plan/Proposal/Grant Writing Jobs
Grant Writing Consultant (San Francisco)
Experienced Grant Writer (Atlanta)
Sports Writing Jobs
Freelance NHL Writer (Remote)
Resume Writing Jobs
Resume Writer/Editor (Detroit)
General/Misc. Freelance Writing Jobs
Magazine Writing Gigs
Writer for Community Circular Magazines (Austin, TX)