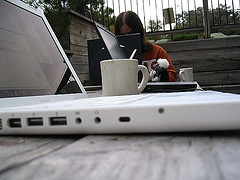 It's the middle of the week again, and I hope that this week is going well for all of you. Here's a quote that will hopefully make your day happier.
"Just the knowledge that a good book is awaiting one at the end of a long day makes that day happier." ~ Kathleen Norris
Good luck with the jobs today!
Freelance Writing Jobs
Content Writing
Blogging Jobs
IT Bloggers/Moderators (Anywhere)
Blogger – Dating/Romance/Love (Greater Toronto Area)
Copywriting Jobs
Freelance Web Copywriter (Honolulu)
Creative and Laid Back Copywriters (Manhattan)
Proofreading/Editing Jobs
Journalism Jobs
Freelance Education/Environment Writers (San Diego)
Freelance Writer for Community Newspaper (Gaithersburg/Telecommute)
Technical Writing Jobs
Part-time Technical Writer (Rancho Cucamonga, CA)
Plan/Proposal/Grant Writing Jobs
Sports Writing Jobs
Sports Writer (Anywhere)
Resume Writing Jobs
CV Writer (Marietta, GA)
General/Misc. Freelance Writing Jobs
Magazine Writing Gigs