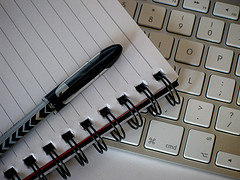 Happy Monday, everyone! How did the weekend go? I hope you're all recharged and ready to take a new week on.
Before starting work today, I read this line, which I would like to share with you.
"Our character is measured by what we do when no one is looking." ~Our Daily Bread
Have a great week ahead!
Freelance Writing Jobs
Content Writing
Blogging Jobs
Copywriting Jobs
Proofreading/Editing Jobs
Technical Writing Jobs
Part-time Technical Writer/Editor (Fargo, ND)
Plan/Proposal/Grant Writing Jobs
General/Misc. Freelance Writing Jobs
Magazine Writing Gigs