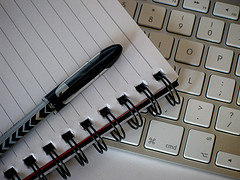 It's Hump Day again, and it seems that my patience is being tested so early in the day. I hope things are going better for you.
On another note, you've probably noticed that the site has been loading really slowly in the past few days. We thank you for your patience as we continue to try to solve the issue.
In the meantime, here are your freelance writing jobs.
Freelance Writing Jobs
Content Writing
Web Content Writer – Law Firm Website (Detroit Metro)
Content Writer – Immigration Law Firm (Toronto)
Blogging Jobs
Copywriting Jobs
Proofreading/Editing Jobs
Experienced Juvenile Book Editor (Remote)
Freelance Copy Editors and Proofreaders (Arlington, VA)
Plan/Proposal/Grant Writing Jobs
Business Plan Writer (NYC)
Part-time Proposal Writer and Editor (Arlington, VA)
Grant Writer (Tacoma, WA/Telecommute)
Travel Writing Jobs
Travel Guidebook Editor (USA)
Resume Writing Jobs
General/Misc. Freelance Writing Jobs
Magazine Writing Gigs
General Assignment Writer – Digital and Print Magazine (Hollywood, FL)
Freelance Writer for Fashion Magazine (Brooklyn)
Freelance Writers for Hip Hop Magazine (Brooklyn)