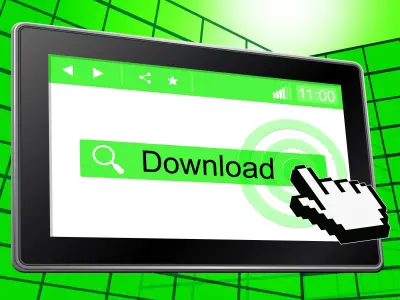 One of the keys to being a successful writer is to know yourself. Recording your submissions on a spreadsheet can be effective, but only if you will remember to check it regularly to track your follow ups. Submission tracking software can keep everything in one place, including your acceptances and follow-ups. Depending on the one you choose, you can also get other helpful options.
Submission Tracking Software for Writers: What to Look For
When you are look for submission tracking software, what features should you be looking for? It depends on the number and types of submissions you are making. If you are only making a few pitches a year, you could even question the necessity of using software at all. A spreadsheet may be all that you need to keep track of your submission activities.
If, however, you are pitching publications regularly and/or are pitching the same idea to more than one publication, you will likely need to have some type of system to keep track of them. Here are some features you will want to look for when evaluating your submission tracking software options:
Do you want to be able to look for writing markets from within your submission tracking software? If you are just starting to search for markets or want more markets to consider, look for a software option with this feature. When evaluating your options, look at whether the search feature was recently updated, so that you know the information you will be receiving is reasonably up to date.
Do you get a chance to download the software to "try it before you buy it?" How long does the trial period last, and how is it calculated? Is it a certain number of calendar days or a set number of days of use? This does make a difference.
If you get 30 calendar days to try out the software before making a decision but you have a busy month with other writing projects and you don't do much with your pitches to publications, you may not be able to evaluate a package thoroughly during that period. In a situation where you get 30 days of use and you only used the software for two days out of the month, you still have 28 "days" in which to try it before making your decision.
How much are you willing to spend on your submission tracking software? There are some free options available, but they will usually offer only basic features. If you are prepared to part with some coin, you will (usually) get more features and a better product.
Are you interested in other features the software may have to offer, such as expense tracking, file management, rights tracking, reports, the ability to track rights, etc.? Make a list of the types of features that are important to you so that you will be sure to choose software that has most, if not all, of the ones that are most important to you.
Examples of Submission Tracking Software
Duotrope
This award-winning writer's resource includes submissions tracking, along with access to a search feature which will give you access to thousands of markets for your work. Whether you are looking to sell your work in the fiction, non-fiction or poetry genres, you will find listings for English language publications in more than 40 countries that non-solicited submissions.
Start with a free, seven-day trial to see whether Duotrope would be helpful to you. After that point, pay US $5.00 per month or $50.00 for an annual subscription.
The Writer's Scribe
This specialized software is a "writing management system." It can be run on either a Mac or PC, as well as an iPhone or an iPad. Try the free trial for 20 days first to see whether it is right for you. You get a full working version of the software. After that point, you will need to purchase it to get a registration name and a registration key to enable it beyond that point. The cost of the full version is US $39.00.
Sonar Submission Tracking Tool
Sonar is free software that can be downloaded to Windows and Mac OS X. The screen is a very simple one that allows you to input the title, works, markets, submissions, date and details. If you are looking for something very basic, this option could work for you.
Power Tracker
Power Tracker lives up to its name by giving users detailed on-screen and printable reports to keep track of the status of each submission. With its follow-up reminders, none of your submissions will fall through the cracks. It also allows you to track your writing expenses, makes finding any of your files a breeze, and the detailed submission and closure categories mean you will find it easy to target contacts who have liked your previous work so that you can send them a pitch about working together again.
Search through your notes with ease using Power Tracker. The software allows you to go back and forth to find everything you have communicated to anyone in one place. It's easy to find exactly what was communicated to whom, even months or years later, if necessary.
Scrivener
Scrivener is a tool for writers that was developed for use when working with long-form content (writing a research paper, script, novel). Developed for Mac OS X, it helps you to keep your research and ideas organized so that you have easy access to them when you are ready to start writing.
You can also use it to keep track of your submissions by creating specific folders to keep track of you manuscripts (fiction and/or non-fiction) as well as your publishers. For detailed instructions of how to use Scrivener for this purpose, click here.
If you have decided that using submission tracking software is the right option for keeping your submissions organized, these examples give you an idea of downloadable options available. Be sure to consider the number of submissions you are making and what kinds of features you need before making your final decision.
photo credit: FreeDigitalPhotos.net
photo credit: FreeDigitalPhotos.net