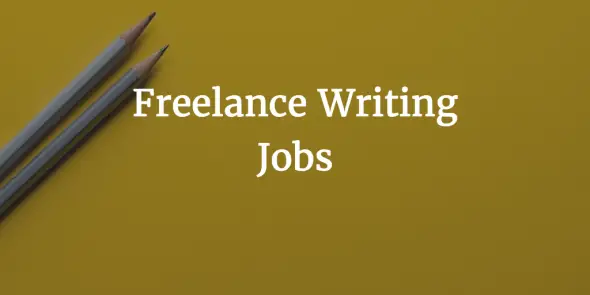 Hey, everyone. Have you done a lot of work this week?
I discovered an article the other day which you might want to read. It's all about the Rule of Three: "At the beginning of each day, before you start working, decide what three things you want to accomplish by the end of the day. Do the same at the start of every week."
The idea is great, and I am trying to apply it, but I have to be honest and say that I am struggling because there are always MORE than three things – all urgent – I need to get done. One thing I can say, though: I am learning painful lessons on prioritizing.
If you're interested, you can read the article here.
Now, here are today's writing jobs online, on-site, as well as internships.
Freelance Writing Jobs
Content Writing Jobs
Blogging Jobs
Copywriting Jobs
Proofreading/Editing Jobs
Journalism Jobs
Freelance News Writer (Telecommute)
Technical Writing Jobs
Epic Ambulatory Report Writer (Eastern US)
General/Misc. Freelance Writing Jobs
Magazine Writing Gigs
Internships