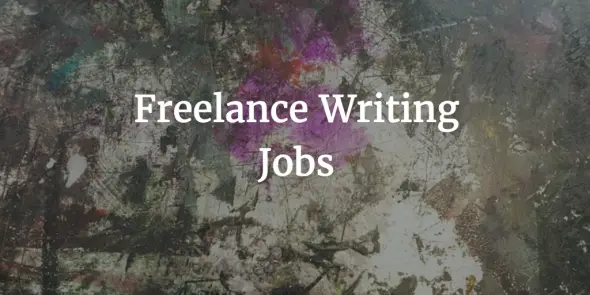 The week's almost over. How are you doing with regard to your deadline(s)? I hope you're on track.
Here are more freelance writing jobs to take a look at. Have a good day!
Freelance Writing Jobs
Content Writing Jobs
Blogging Jobs
Freelance Writer for Tech Blog (Anywhere)
Copywriting Jobs
Proofreading/Editing Jobs
Journalism Jobs
Freelance Writer/Reporter – The Packer (Salinas, CA/Carmel, CA/NYC)
Freelance Journalist – Plan3000 (Boston, MA)
Technical Writing Jobs
Resume Writing Jobs
General/Misc. Freelance Writing Jobs
Part-Time Scriptwriter – NewScape Productions Inc. (Rollinsford, NH)
Internships
If you missed yesterday's list, clients are still waiting! Check out more writing jobs.