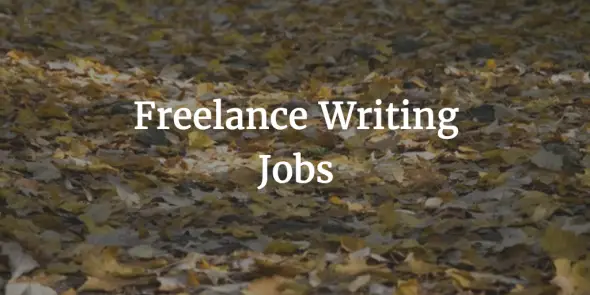 Good morning, everyone! I certainly hope that you're all feeling good as you get ready to take on new jobs.
We're nearing the end of the regular work week, and I hope that you're on track with your targets so you'll be able to take a break soon.
You might also want to take a look at our guide to launching your freelance writing business while working a day job. If you're new to our community, you'll find it especially helpful.
Check out today's list of remote writing jobs, part-time writing jobs, internships, and more.
Freelance Writing Jobs
Content Writing Jobs
Digital Content Writer (Frederick, MD/Remote)
Blogging Jobs
Networking Writers (Remote)
Copywriting Jobs
Journalism Jobs
Plan/Proposal/Grant Writing Jobs
Technical Writing Jobs
Technical Writer/Editor, NASA-17000687 (Huntsville, AL)
Part-Time Technical Writer – Experis (Milwaukee/Remote)
Resume Writing Jobs
General/Misc. Freelance Writing Jobs
Magazine Writing Gigs
Freelance Writer – Living Local (Baltimore Suburbs)
Internships
Did you check yesterday's writing jobs?