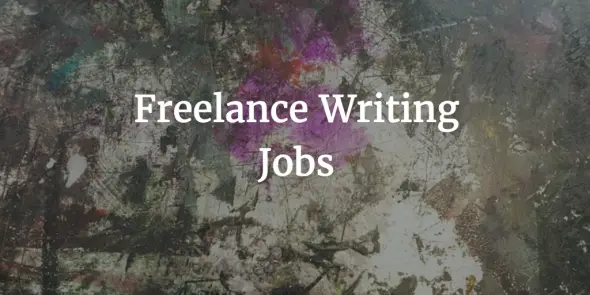 Yay for Friday!
Is everyone ready to put their feet up and forget about work for a while? I hope so.
I'm going to get my eyes zapped so I can have normal vision after wearing glasses/contacts for most of my life, so I'm both excited and a bit anxious.
I hope you have a good weekend ahead.
Here are your jobs.
Freelance Writing Jobs
Content Writing Jobs
Blogging Jobs
Copywriting Jobs
Copywriter – 2 Days (Vancouver)
Copywriter with Branding Experience – 2 Weeks (Orange County North)
Blog Posts & Email Copy Targeting Nurses (Virtual)
Proofreading/Editing Jobs
Professional Editor – First Nations (Remote)
Journalism Jobs
Trending News Writer – Mic (Remote)
Trending Tech Writer – Mic (Remote)
Senior Financial Journalist – DealFlow (Telecommute)
Technical Writing Jobs
Business Analyst/Writer Wanted (Telecommute)
Travel Writing Jobs
General/Misc. Freelance Writing Jobs
Internships
Albuquerque Business First seeks scoophound for paid internship (Albuquerque, NM)
Editorial Intern – Render Media (Telecommute)
Here's a bit of super useful weekend (freelance writing business) reading for you. Get it below.