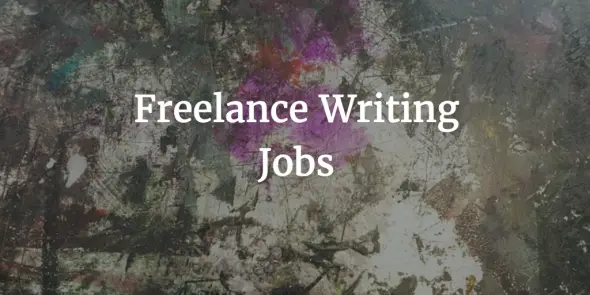 Good morning, FWJ folks!
It's the start of the Holy Week in some parts of the world, so it is going to be a short one for some of us. In fact, I am going to take a break on Friday (and next Monday). Who's got plans, too?
For now, though, let's take a look at writing jobs online and on-site. Go through the list of freelance, part-time, and temporary writing jobs. I hope you land new jobs that will add to your income this April.
Have a good week ahead!
Freelance Writing Jobs
Content Writing Jobs
Blogging Jobs
Copywriting Jobs
Freelance Copywriter – Manifest (St. Louis, MO/Remote)
Journalism Jobs
News Editor/Analyst – iQ Media (Remote)
Plan/Proposal/Grant Writing Jobs
Grant Writer – Hands Up Boxing and MMA Academy (Palmdale, CA)
Technical Writing Jobs
Short-Term Technical Writer – Yoh (Williamsport, PA)
Medical Writer – Apex (Remote)
General/Misc. Freelance Writing Jobs
Magazine Writing Gigs
Part-time Content Coordinator / Writer (Fairbanks, LA)
Writer Needed for Women's Lifestyle Magazine (Vancouver)
Launching a freelance business? Make sure you get it right by following our guide to freelance writing on the side.