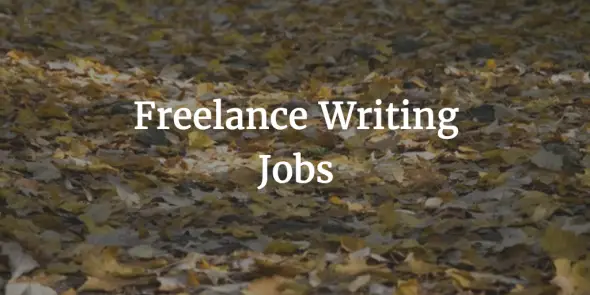 Hey, everyone! It's been a while.
How was Easter weekend? I had a great break and am getting ready to get back to normal work – everything will be back to normal once I get some more sleep to shake off the headache and irritation due to my flight being delayed for hours. That meant staying at the airport overnight! (I hope this didn't happen to any of you.)
I have been away for far too long now, though, so let's not wait any longer for writing jobs. Here you go.
Freelance Writing Jobs
Content Writing Jobs
Blogging Jobs
Blogger – German-speaking (Remote)
Pro Golf Weekly Curators/Bloggers (Remote)
Copywriting Jobs
Proofreading/Editing Jobs
Senior Legal Editor – TAJ TECH (Remote)
Editor for Online Ads (West LA)
Plan/Proposal/Grant Writing Jobs
Business Plan Writer (SF)
Technical Writing Jobs
General/Misc. Freelance Writing Jobs
Internships