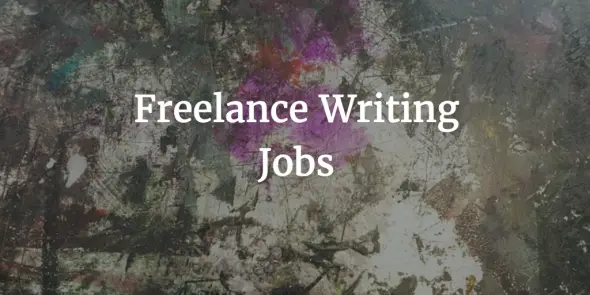 What is your most challenging task today? For me, it's still catching up with work – lots of it! Whatever you're facing, I hope you crush it.
Take a look at more remote writing jobs, part-time writing jobs, internships, and more. Luck!
Freelance Writing Jobs
Content Writing Jobs
Wide Open Country Contributors (Remote)
Wide Open Eats Contributors (Remote)
Blogging Jobs
Uniform Bar Examination Blogger (Remote)
AP US History Blogger (Remote)
Copywriting Jobs
Proofreading/Editing Jobs
Journalism Jobs
Technical Writing Jobs
Part-Time Medical Writer – RemX Specialty Staffing (West Chester, PA/Remote)
Contract Technical Writer – NSC Technologies LLC (Sterling Heights, MI)
Resume Writing Jobs
Resume Writer – IT and Tech (Remote/Austin)
Resume Writer (SF)
Talented Resume Writer – The Derbin Group (Telecommute)
General/Misc. Freelance Writing Jobs
Internships
Writer – Editorial Summer Internship (Allentown, PA)
Technical Writing Intern (Springfield, MO)
Launch a real business and succeed with the help of our guide to part-time freelance writing.