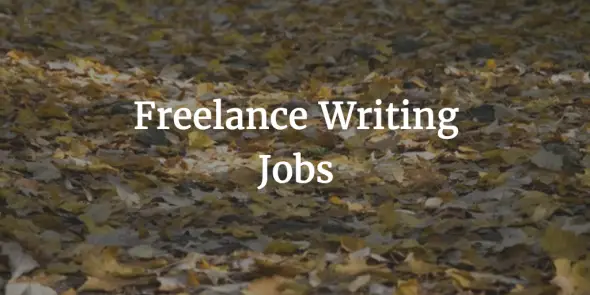 Good morning, freelance writers!
Who's up for some remote writing jobs and a bunch of other gigs? As usual, we're here to help with that.
Freelance Writing Jobs
Content Writing Jobs
Writer for Part-Time Job – Success Sciences (Lutz, FL/Remote)
Content Writer, Local Food Industry – HarvestOrder (Portland, ME)
Blogging Jobs
Writer for Music Blog Posts (Anywhere)
Copywriting Jobs
Proofreading/Editing Jobs
Freelance Copy Editor – MKP Technologies (Off-site)
Journalism Jobs
Freelance Music Writer – Idolator (Remote)
Resume Writing Jobs
Resume Writer – HireResources (Remote)
General/Misc. Freelance Writing Jobs
Magazine Writing Gigs
Internships
Intern? New freelance writer? Break into the industry by part-time freelance writing.