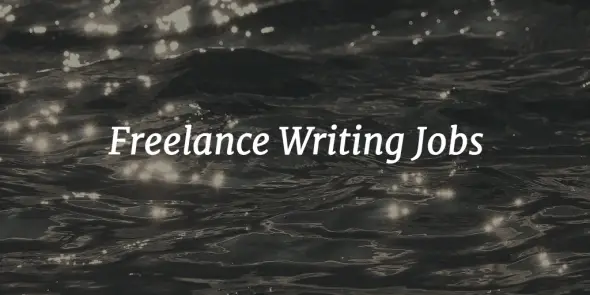 Good morning, everyone.
How was the long weekend? I hope you all had a good time with family and friends and that you were able to take a real break from work.
If you missed the jobs yesterday, don't fret. Here is the first batch of online writing jobs, together with on-site and internship opportunities.
Freelance Writing Jobs
Content Writing Jobs
Blogging Jobs
Copywriting Jobs
Proofreading/Editing Jobs
Journalism Jobs
Technical Writing Jobs
Resume Writing Jobs
LinkedIn Writer/Consultant (Anywhere)
General/Misc. Freelance Writing Jobs
Magazine Writing Gigs
Proofreader/Co-editor for INLOVE Magazine (Brooklyn, NY)
Internships
Secure your future. Create multiple revenue streams.