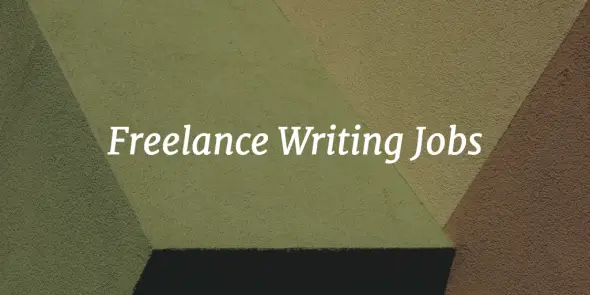 It's Friday once again, and this is a special one for me, if only because I am spending the weekend at the beach with my nephew. It's been a rough couple of weeks for me, so I'm really looking forward to getting some sun (and sand and sea). Not to make you envious, but this is going to be the view from my home for the weekend. 😉
What are you doing this weekend?
Now, here is the last batch (for this week) of online writing jobs, part-time writing jobs, internships, and more. See you on Monday!
Freelance Writing Jobs
Content Writing Jobs
Copywriting Jobs
Part-time Beauty Copywriter (Remote)
Proofreading/Editing Jobs
Editing – SAT/ACT Books (Telecommuting)
Journalism Jobs
Editor/Reporter Wanted (Los Angeles)
Technical Writing Jobs
Technical Writer, Installation Guide/Wireless Communication for a Project – Writing Assistance, Inc. (Plano, TX/Remote)
Technical Writer – AI and Machine Learning (Remote or On-site)
General/Misc. Freelance Writing Jobs
Internships
Editorial Associate Intern – Gazet, Inc. (Oakland, CA)