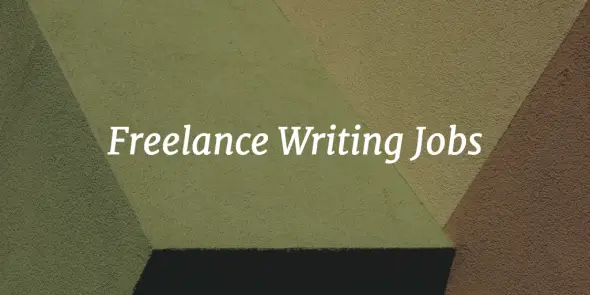 Good morning, FWJ folks.
Random question: how often do you work on your mobile phone or tablet? What size do you prefer and what kind of work do you do? Feel free to share your experiences and preferences.
Meanwhile, here are new online writing jobs, together with on-site and internship opportunities. Good luck!
Freelance Writing Jobs
Content Writing Jobs
Blogging Jobs
Travel Blog Writer; $22/hr (Anywhere)
Copywriting Jobs
Freelance Financial Copywriter at Community Credit Union; $22-26/hr (Somerville, Massachusetts)
Proofreading/Editing Jobs
Technical Writing Jobs
Technical Writer – 1st Choice, LLC (Virtual)
Travel Writing Jobs
General/Misc. Freelance Writing Jobs
Other online content writing jobs
Internships