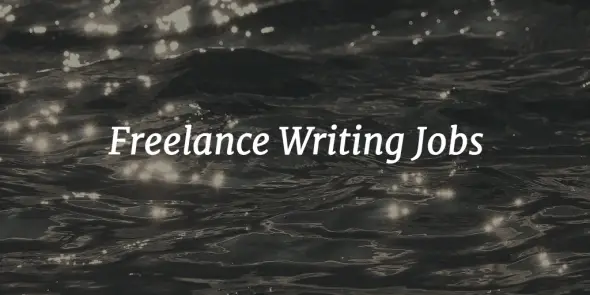 If you were asked to describe your week in one word, what would that be?
As we welcome the weekend, here are more writing jobs.
Freelance Writing Jobs
Content Writing Jobs
Fashion Content Writer (Remote)
Content Writer – Tidy Kitten (San Francisco, California)
Part-time Content Writer for Cloud-based Product Suite – GoSite (Flexible, San Diego)
Blogging Jobs
Copywriting Jobs
Creative Email Writer for a 2-day B2B Project (SOMA/South Beach)
Proofreading/Editing Jobs
Travel Writing Jobs
Resume Writing Jobs
Resume Specialist (LA)
General/Misc. Freelance Writing Jobs
Looking for work while you have existing gigs is always a good thing. Why not give our partner, Flexjobs, a try and ensure a consistent flow of work? Learn more here or click the image below.