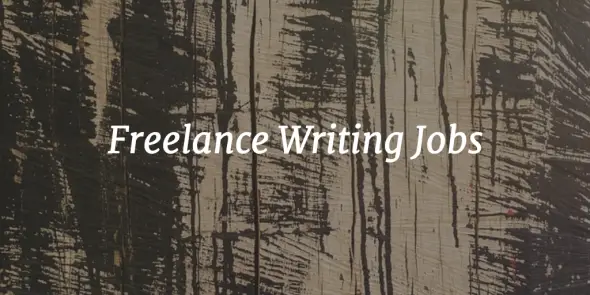 Good morning, everyone. I hope it is indeed a good morning for all of you (or good day/evening for those who live in the future).
Here are today's writing jobs online, internships, and more.
Good luck!
Oh, and if you haven't checked out the promo Flexjobs has going on, do take a look. Gain access to tons of well-paid telecommute jobs and save up to 30% off on a membership. Just click the banner below, and you're golden.
Freelance Writing Jobs
Content Writing Jobs
Blogging Jobs
Copywriting Jobs
Freelance Business Writer (San Francisco, CA)
Proofreading/Editing Jobs
Part-time Contract Proofreader (Dallas)
Journalism Jobs
Music Journalists – Behind the Setlist (LA Area)
Technical Writing Jobs
Part-time Technical Writer – Pedestal Technology; $20-$28 (Westport, CT)
Technical Writer – Prospance Inc; $50-$60 (Mountain View, CA)
Sports Writing Jobs
Part-time Contract Prep Sports writer – North State Media (Albemarle, NC)
General/Misc. Freelance Writing Jobs
Internships
We've partnered up with Flexjobs for their current promo, so if you sign up for a membership, you'll be helping us continue serving up free job listings every day. ?