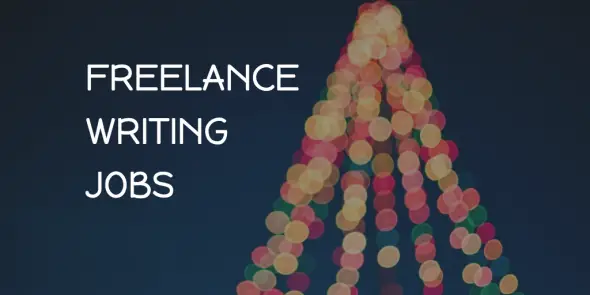 Good morning, FWJ folks!
It's last "real" work day before Christmas, and we would like to wish you all a happy time with your friends and loved ones. We're taking a break on Monday and Tuesday, but it'll be business as usual on Wednesday.
Before today's jobs, here's a quick reminder about our Christmas treat. Get a Flexjobs membership before midnight (EST) and get two free e-books worth $18.99. Simply use code FWJPROMO, and pay $10.45 a month (as low as $4 a month for a yearly subscription!). Grab this deal now!
Freelance Writing Jobs
Content Writing Jobs
Blogging Jobs
Copywriting Jobs
Proofreading/Editing Jobs
Journalism Jobs
Contributing Reporter – The Real Deal (New York)
Plan/Proposal/Grant Writing Jobs
Part-time Proposal Writer – Phoenix Protective Corporation; $15/hr (Spokane Valley, WA or Remote)
Technical Writing Jobs
Technical Writing Consultant: Blockchain Case Study – Simplex (Austin, TX/Possible Remote)
General/Misc. Freelance Writing Jobs
Freelance Item Writer: Science, Mathematics, English Language Arts, Social Studies – Measured Progress (Off-site)
Dropbox Expert; $25/hr (TriBeCa)
Internships