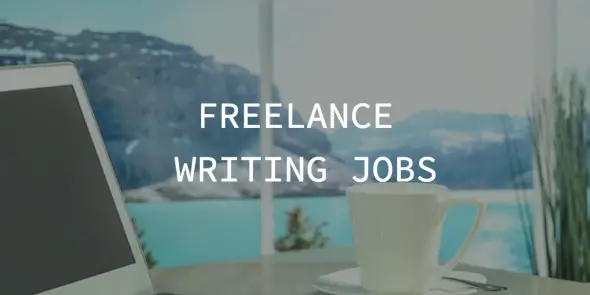 How is everyone this morning? I hope you all had a good night's sleep and are ready to beat deadlines, meet word counts, and find new freelance writing jobs.
Here you go.
Freelance Writing Jobs
Content Writing Jobs
Blogging Jobs
Blogger/Writer with Audio & Photo Gear Knowledge (Beverly Hills Area)
Want more blogging jobs that pay well? For a small fee, you'll have access to their huge database of telecommute jobs and by using the promo code FWJPROMO, you can save up to 30 percent on a membership! Try Flexjobs now.
Copywriting Jobs
Freelance Creative Copywriter – Galerie LeRoyer (Montréal, QC)
Part-Time Project Based Writer for Advertising and Marketing Campaigns – AMDA College and Conservatory of the Performing Arts (LA)
Proofreading/Editing Jobs
Freelance Proofreader – Teacher's Discovery (Telecommute)
Journalism Jobs
Weekend Editor – VICE.com (Brooklyn)
Plan/Proposal/Grant Writing Jobs
Associate MMJ Business Plan Writer (California)
Technical Writing Jobs
Resume Writing Jobs
General/Misc. Freelance Writing Jobs
Magazine Writing Gigs
Automotive Writer – Gearhead Enterprises, LLC. (Downers Grove, IL)
Internships