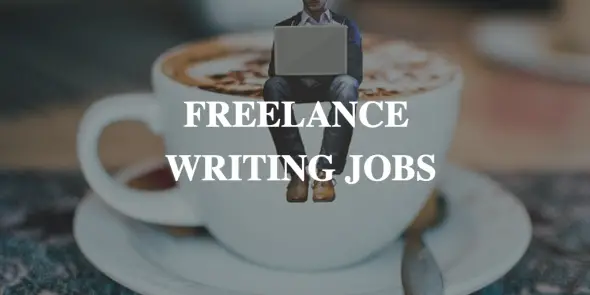 Good Friday morning!
What's playing in the background? I've got the Beatles on (for the next hour or two at least).
Well, before we sign off for the weekend, take a look at online writing jobs, part-time, on-site gigs and internship opportunities.
Freelance Writing Jobs
Content Writing Jobs
Blogging Jobs
Copywriting Jobs
Marketing Copywriter – Niurka Inc.; $20-$40/hr (Ashland, OR/Potentially Virtual)
Proofreading/Editing Jobs
Want more editing jobs that pay well? For a small fee, you can be part of Flexjobs & find jobs much faster. With the promo code FWJPROMO, you can save up to 30 percent on a membership! Try Flexjobs now.
Journalism Jobs
Part-time Writer/reporter – Message Lab (Oakland, California)
Sports Writing Jobs
Resume Writing Jobs
Craft, Develop, Design New Resume (USA, Southeast)
General/Misc. Freelance Writing Jobs
Magazine Writing Gigs
Internships