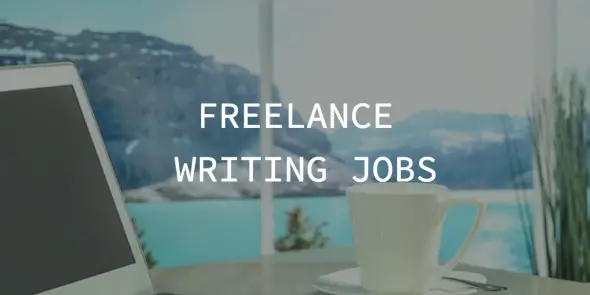 What does your typical weekend look like? Mine usually involves doing chores, a bit of work, and reading/watching TV or movies.
How about some freelance writing gigs before the weekend? Here's the last batch of writing jobs online (plus internships and more) this week.
See you Monday!
Freelance Writing Jobs
Countless freelancers use Flexjobs to find their dream jobs. Why not join them & make your job search easier?
Use FWJPROMO when checking out and pay as low as $10.45 for a membership.
Content Writing Jobs
Blogging Jobs
Copywriting Jobs
Part-time Contract Content Marketer & Copywriter – NovoEd, Inc. (SF or Fully Remote)
Freelance Copywriter for a Week-long Project (River North, Chicago)
Proofreading/Editing Jobs
English Editor – GIDSS; $15-$18/hr (Remote)
Plan/Proposal/Grant Writing Jobs
Part-time Fundraiser/Grant Writer – RecycleBalls (South Burlington, VT)
Technical Writing Jobs
Technical Writer – Maniksoft Inc (Boulder, CO/Mostly Remote)
General/Misc. Freelance Writing Jobs
Internships